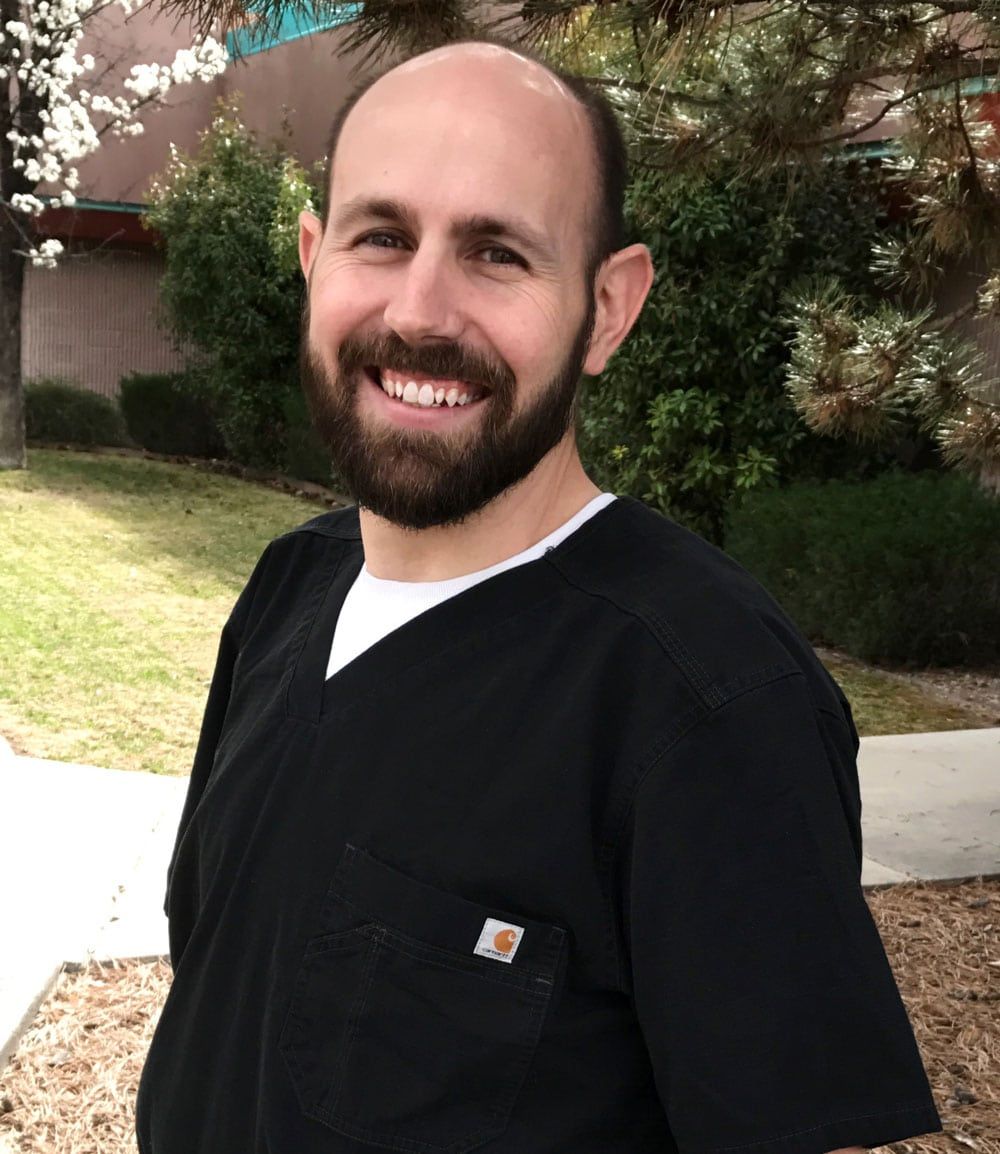 When Dr. Hadfield was fifteen years old, he had a terrible accident while riding his horse. The horse fell on him, shattering the bones of his leg. After nearly six months of rehabilitation, he was able to walk normally thanks in great part to excellent care and medical technology. It was this accident that lead him into the field of Podiatric Medicine and Surgery.
Dr. Hadfield is a graduate of the Penn Presbyterian residency program, where he studied for four years under the guidance of some of the leaders in the field of Podiatric Medicine, including Michael Downey, Scot Malay and Harold Schoenhaus. This education afforded him a knowledge both of the most common conditions of the foot and ankle as well as the rare and challenging. Dr. Hadfield earned his degree from the Temple University School of Podiatric Medicine. He was able to see a wide variety of pathology and an even wider variety of cultural and economic variation.
Dr. Hadfield earned his Bachelor of Arts in English from the University of Utah. His love of reading and writing lead him to pursue this course of study and he believes it vital to his mode of practice. He believes that open and constructive communication is the key to a meaningful understanding of one another. He believes that all pursuits in medicine are an art as much as a science and that medicine is ultimately a humanity above all else.
Dr. Hadfield is passionate about education and is currently the Audio Editor of the Journal of Foot and Ankle Surgery. He believes that patient education is central to the healing process and that when a patient understands their condition there is a greater chance of success. He believes in evidence-based medicine and using the latest medical science to find innovative ways of solving complex problems.
Podiatrist Dr. Hadfield is a father of 3 and loves kids. He is well versed in common as well as rare conditions that occur in the pediatric foot. He emphasizes a conservative approach to treatment and involves the child in the educational process. Children often have a fear of the doctor (sometimes called white coat syndrome) and Dr. Hadfield understands these fears, having been a pediatric patient himself.
Dr. Hadfield is interested in all aspects of conservative and surgical care of the foot and ankle. He emphasizes prevention as the most important way of promoting proper foot health.
Dr. Hadfield grew up in a small suburb of Salt Lake City, Utah, where he was able to live both the country and the city lifestyle. He spent summers riding horses and spent the rest of the year in the suburbs. He feels that this mixture was both an ideal way to grow up and an integral part of his ability to relate to people from all walks of life.
The poet John Keats (who was also a surgeon) wrote, "until we are sick, we understand not". That life-changing event in teenage years laid the foundation for Dr. Hadfield's future career path, but it also profoundly influenced his approach to a patient after being a patient himself.